Accountancy services for academies in Hull & East Yorkshire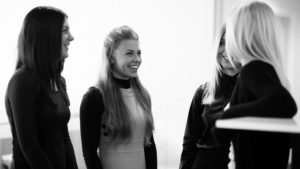 Education has long been one of our main interests. Even before the advent of Academies, we were working with local schools on grant-funded projects and supporting educational charities.
We now work with Academies to ensure they comply with legislation and develop their organisation.
We have been involved with Academies from the outset, supporting them in their formation and their first steps towards financial freedom.
Our expertise stretches from governance to accounting systems together with an in-depth knowledge of EFA requirements.
We have hands-on experience of working in education as governors and understand the competing pressures of quality and costs.
Our unique approach of embedding ourselves within our clients' organisations, means we are happy to invest time in developing your Academy and supporting the finance and management teams.
Examples of our work include:
Payroll transfer and implementation
Risk workshops with Governors
Financial forecasting and budgeting
Developing Governance
Year-end accounts and annual audit
Annual Returns
Day-to- day support of accounting staff including assistance choosing accounting software
Project appraisal
Outsourcing
Grants
Review of systems and controls
We are enthusiastic participants in sector conferences and, indeed, one of our major successes in a VAT case was showcased at this year's ICAEW Academies Conference in London.
Many accountants will say that they can look after Academies, but few can demonstrate the specialism with the commitment that we at Harris Lacey and Swain can.