Accountancy services for charities in Hull & East Yorkshire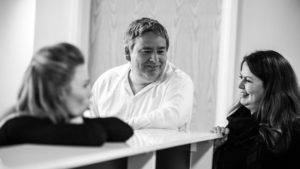 We are probably the area's leading provider of support to Charities, Not for profit companies, Social Enterprises, and other third sector enterprises. Our "hands-on" approach and detailed knowledge, expertise and commitment is widely recognised within the sector.
We get involved in many different areas from financial systems, budgeting, management accounting, year-end accounting, and auditing. In addition, we have considerable experience in the financial aspects of Government grants such as ERDF, ESF, and Big Lottery.
We also offer strategic consultancy to Charities to help them explore their goals and aims as well as to develop good governance and to manage risk.
As a firm, we seek to put something back into the community we work and live in. To this end, we strive to contribute around 5% of our income to worthy causes.
Confident we will surprise you in our "refreshingly different" approach, this is much more than a strap line, it is our way of life.