Bookkeeping & accounts preparation in Hull & East Yorkshire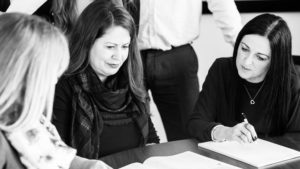 You work on developing your business and we'll work on the rest – we relieve your business of tasks that can be more accurately and effectively achieved by fully managing your bookkeeping and accounting needs, including the preparation of your annual accounts.
Our aim is to fully understand your business culture; we then tailor our approach to your requirements so we can provide an exact service appropriate to your needs.
Besides your core bookkeeping, we can also maintain your VAT records, prepare and audit your group pension fund, and take on short-term projects to relieve your staff of any temporary overload.
More importantly, we seamlessly prepare your management accounts. These are vital to the continued success of your business. We discuss your ongoing requirements with you and provide you with accurate information and constructive advice on a regular basis.
More recently we have adopted cloud-based solutions as this works by maintaining accounting records but also helps develop your business, move it forward in the direction you want and has very valuable additions to enable growth and improvement.
Contact Us
Contact Harris, Lacey & Swain today
Find out how we can help you with bookkeeping & accounting
Contact Us