Bookkeeping & accounts preparation in Hull & East Yorkshire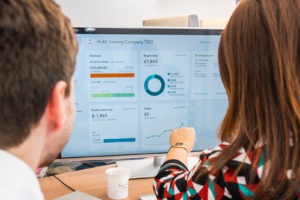 Efficient accounting is an important part of any business but it can be a time-consuming and difficult task if it's undertaken without the support of financial experts. Enlisting our team of methodical financial professionals with a proven track record can help relieve you of any added stress, allowing you to focus on the bigger picture: growing your business.
With your business in mind, our sister company, Pink Pig, was established to provide all the bookkeeping requirements that are needed when running a business. Pink Pig provides your business with support from a specialist team of accountants to help your business grow. From maintaining VAT records, invoicing clients, making payments on your behalf, payroll and even the dreaded task of debt chasing, our team can assist you as much as you require. Whether you are seeking fully-comprehensive bookkeeping services, or just need added support to cover sick and maternity leave, our team is always here to help whenever you need us.
Our philosophy of bookkeeping and accounting is that it should not be seen as a necessary evil, but as an asset for financial enhancement. Our team will prepare regular reviews and reports of your account activity to help you understand your finances better, in real time to enable you to yield better results for continued success.
For more information on how our bookkeeping and payroll professionals can help you, and for a list of all of our services, visit www.pinkpig.co.uk or call 01482 646440 to speak to a member of the team today.
Contact Us
Contact Harris Lacey and Swain today
Find out how we can help you with bookkeeping & accounting
Contact Us