Company mergers, acquisitions & disposals in Hull & East Yorkshire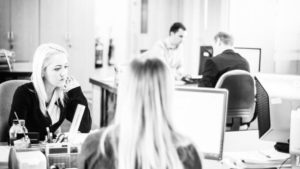 Often, the best way to improve your competitive position in the marketplace is through a merger or acquisition. To achieve the necessary results, it is imperative that you have the objective advice and close support of a specialised team of experts. Otherwise, a poorly researched and badly negotiated deal could lead to a disaster.
We can help you:
Identify potential targets for mergers and acquisitions
Screen targets for suitability
Carry out due diligence reviews
Prepare a negotiating strategy
Raise the necessary capital
Develop an integration plan
Optimise the tax and financial position of the combined enterprise
At other times, you may decide to improve your profitability through a disposal. Again, we can help with valuing the assets, finding suitable purchasers, and negotiating the sale.
Make the right decisions without risks to your business – let our team of professionals help you.
Contact Us
Contact Harris, Lacey & Swain today
Find out how we can help you with an acquisition/disposal
Contact Us