Agriculture & rural business accountancy & tax services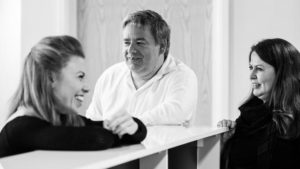 Harris Lacey and Swain's farming connections can be traced back over one hundred years, although it must be said that it is unlikely that throughout the whole of that period, the industry can have faced such uncertain times – and that was before brexit!
Whilst diversification appears the "Buzz" word at present, clearly this option is not possible for many. Having said that, we do have experience of helping farming clients who have converted redundant buildings into holiday and residential accommodation, assisted in consolidating operations between neighbouring farms to make the most of their equipment and, even help set up VAT arrangements involving pigs and student lettings!
Our clients range from the North Sea to the Pennines, from purely arable to stand-alone Beef and Pig units. In addition to our wealth of experience in dealing with the affairs of these clients, some staff members come from agricultural backgrounds, and we have good local connections with specialist land agents and valuers, as well as being professional members of the CLA.
Contact Us
Contact Harris, Lacey & Swain today
Find out how our agriculture services can help you
Contact Us