Retirement strategies & pension provision in Hull & East Yorkshire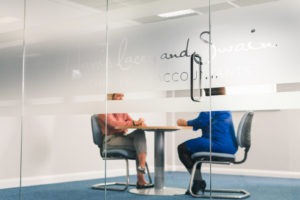 Your retirement is your personal time to enjoy your golden years, so wouldn't it make sense to protect those years?
Forward planning your retirement is a means of safeguarding your future, allowing you the time to relax in a stress-free retirement knowing that your interests are protected.
Ensure you are prepared by considering the following points:
Exit strategies
If you are in business, the first thing you need to consider is your exit strategy. There are a number of routes you can take, such as withdrawing from the business and leaving it for the next generation, or selling the business to an external party.
If you intend on handing the business over, it is advised that you do so with a pre-prepared and workable succession plan.
If you intend on selling your business, you will need to value the business and find a suitable buyer, ensuring you are aware of all the tax implications of the timing of disposals.
Pension provision
Did you know that there are multiple pension possibilities open to business owners and directors? By ensuring that you have selected the right type of pension that best suits you and making adequate pension provisions, you can make best use of all your allowances.
Savings and investments
It is highly recommended that you make assessments of high and low risk exposures and have the right balance between savings and investments to ensure you retirement is financially stable.
Our team of committed professionals can help you devise a tailored retirement plan and assist you in making sure your affairs are all in order so you can enjoy your retirement with the peace of mind knowing that your business is protected.
Contact Us
Contact Harris Lacey and Swain today
Find out how we can help you with your retirement strategy
Contact Us