Payroll preparation services in Hull & East Yorkshire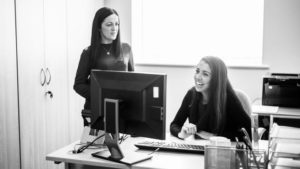 Choosing payroll bureau services can free up both time and money for you to push your business to the maximum.
The task is made all the more difficult by the growing complexity of taxation and employment legislation and the accompanying regime of penalties for non-compliance. In addition the introduction of auto-enrolment for pensions!
We have dedicated staff who can provide a comprehensive and confidential payroll service, including:
Customised payslips
Administration of PAYE, national insurance, statutory sick pay, statutory maternity pay, etc.
Completion of statutory forms, including year-end returns, to issue to your employees and submit to the Inland Revenue
Summaries and analyses of staff costs
Administration of incentive schemes, bonuses, and exgratia and termination payments
Administration of pension schemes
Auto enrolment problems solved
Even if you have only a few employees, you will make huge savings by engaging us to administer your payroll.
Contact Us
Contact Harris, Lacey & Swain today
Find out how we can help you with payroll & national insurance
Contact Us