Payroll preparation services in Hull & East Yorkshire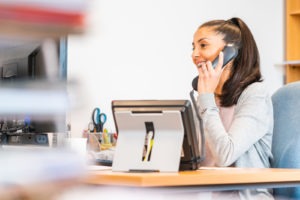 In the ever-changing landscape of payroll, factors such as pensions, employment legislation and tax compliance can make payroll preparation more than a little taxing. Our Pink Pig team can provide you with a comprehensive and completely confidential solution. Our services include:
Customised payslips (including electronic)
Administration of PAYE, National Insurance, statutory sick pay, statutory maternity pay, etc.
Completion of statutory forms, including year-end returns, to issue to your employees and submit to HMRC
Summaries and analyses of staff costs
Administration of incentive schemes, bonuses, ex gratia and termination payments
Administration of pension schemes
Auto enrolment problems solved
Save yourself time and worry by enlisting our Pink Pig team today.
Visit www.pinkpig.co.uk to find out more about our payroll and pension services.
Contact Us
Contact Harris Lacey and Swain today
Find out how we can help you with payroll & national insurance
Contact Us