Business start-up services in Hull & East Yorkshire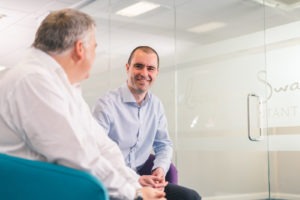 If you have a great business idea or if you're an enthusiastic entrepreneur, you'll also need to establish a long-term financial strategy and assess potential business pitfalls.
It might seem like there's a lot you need to learn, but the good news is that you do not need to be an expert in these fields to succeed. That's what we're here for.
Your business interest is our interest and our team of qualified experts can help you make carefully considered decisions about building your business from the ground up. We can assist you with experienced advice and conduct risk assessments and evaluations to help form a realistic and well-thought-out business strategy. Our business start-up services include:
Decide on the most suitable structure for your business – sole trader, partnership, or limited company
Prepare a business plan, cash flow projections, budgets, and trading forecasts
Assess your finance requirements, advise on the best sources of finance, and draw up the necessary proposals
Establish a good working relationship with your bank
Complete any registration procedures with Companies House or HMRC
Deal with company secretarial issues
Set up a recording system for your internal use and for complying with statutory requirements
Talk to us today about how we can help make your enterprise become a reality.
Contact Us
Contact Harris Lacey and Swain today
Find out how we can help you with a new business start-up
Contact Us