Audit & assurance accountancy services in Hull & East Yorkshire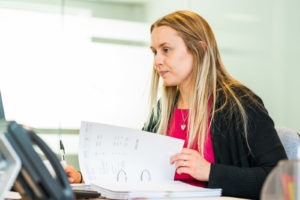 Annual audits and preparation of annual accounts can be a valuable asset to your business if they're conducted efficiently and correctly. Through constructive advice and regular reporting, this process can be an important tool in helping to improve business performance and profitability.
As well as helping you meet statutory requirements, our experienced team take the opportunity to conduct a review of your financial and management systems. This often results in identifying potential problem areas, allowing our team to recommend opportunities, implement solutions and ultimately improve the financial performance of your business.
We see the preparation of your annual report as an opportunity to enhance your external image. A well-prepared report can have a considerable positive impact on the perceptions of investors, potential finance sources, customers, prospects, referral sources, and even your own staff – all of which greatly improves your business prospects for the future.
Contact Us
Contact Harris Lacey and Swain today
Find out how we can help you with audit & assurance
Contact Us