Value Added Tax (VAT) in Hull & East Yorkshire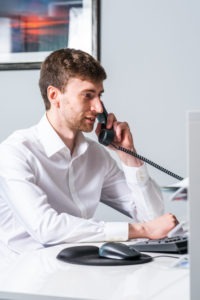 Value added tax continues to be one of the most complex and misunderstood tax regimes. As a result, many businesses are inadvertently overpaying or underpaying on VAT, ultimately costing them money – and your business could be one of them.
The increasing demands of HMRC and changes to the ever-growing scope of VAT call for a trained professional eye to ensure that you do not fall foul of the regulations and do not pay more than you need to.
Our team of trained professionals provide you with an efficient, cost-effective VAT service, including:
Assistance with VAT registration
Advice on VAT planning and administration
Use of the most appropriate scheme
VAT control and reconciliation
Help with completing VAT returns
Planning to minimise future problems with HMRC
Negotiating with HMRC in disputes and representing you at VAT tribunals
Speak to the team today to find out how we can help.